The Top 10 Healthiest Spices & Herbs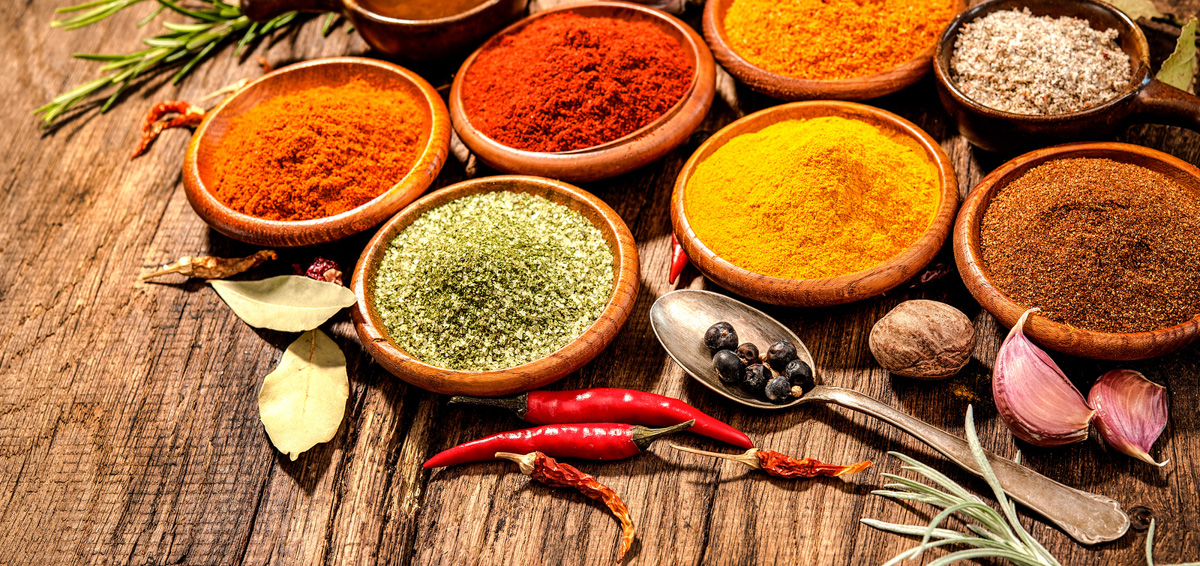 Cooking with herbs and spices for the purpose of good health and vitality is an essential component of a proper diet. And a proper diet is one of the Five Points of Yoga in the Sivananda practice. Certain cultures, particularly Indian, have recognized the medicinal properties of these ingredients for thousands of years and have incorporated them into their culinary traditions. In recent times, science has confirmed the power of these super foods to not only provide flavour, colour and taste, but to prevent, treat and cure a plethora of illnesses, disorders and diseases. Here are the top 10 healthiest spices & herbs for good health, endurance, longevity and energy.
1

Turmeric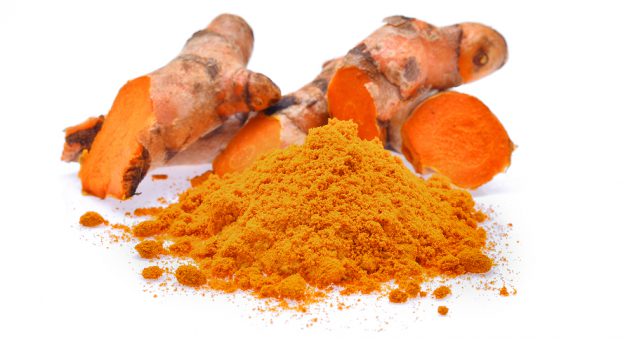 Turmeric has built up a reputation for being a "super spice." In eastern cultures, it is mixed in hot tea to treat colds and breathing problems. It was also applied to wounds and cuts to promote healing. And for generations, Indian women have used turmeric on their faces for clear skin, even pigmentation and a radiant complexion.
With regards to health benefits, turmeric is known to contain strong anti-inflammatory and antioxidant properties. Studies show that the Curcumin found in this spice can be used to prevent and treat cancer, heart disease, depression, arthritis, diabetes and Alzheimer's.
2

Garlic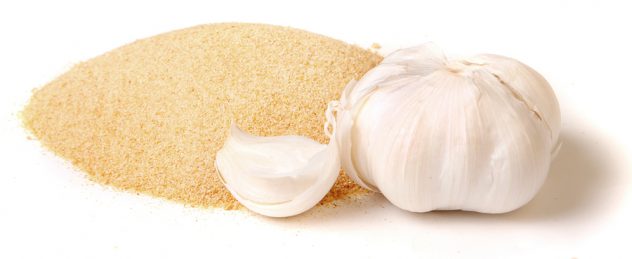 For centuries, garlic was known to be the ultimate natural medicinal ingredient to promote healing and cure any ailment. Scientific research concludes that regular intake boosts immunity, maintains cardiovascular health, purifies the blood, prevents cancer, regulates blood pressure and even enhances physical performance. Moreover, the Allicin in garlic contains potent anti-bacterial, anti-viral, anti-fungal and antioxidant properties, thus aiding in effective and complete detoxification.
3

Ginger
In addition to being a safe and natural cure for nausea, morning sickness, indigestion, motion sickness and seasickness, ginger has an abundance of other proven health benefits. It eases arthritis, reduces muscles pain and inflammation, lowers blood sugar and cholesterol levels, improves heart health, supports brain functions, prevents cancer and fights infections.
It's important to keep in mind that too much ginger can cause heartburn and stomach aches. No more than four grams a day is a safe guideline for adults to abide by.
4

Cinnamon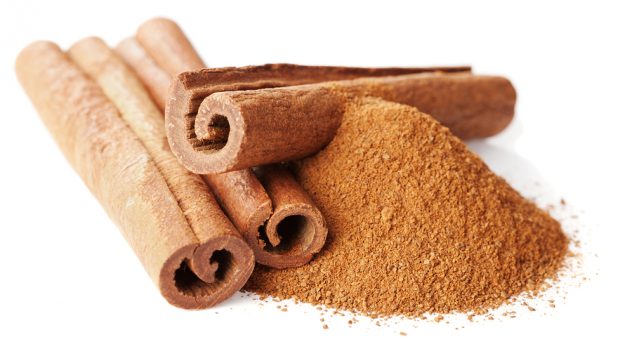 Cinnamon was once deemed to be one of the most valuable spices in the world. Apart from its delightfully delicious aroma, it is an excellent source of antioxidants and anti-inflammatory properties. Fighting diabetes, protecting against heart disease, preventing neurodegenerative disorders, lowering the risk of cancer and warding off bacterial, fungal and viral infections are all health benefits of this powerful spice. Adding cinnamon into the daily diet also supports weight loss as it regulates blood sugar levels and lowers bad cholesterol.
5

Asafoetida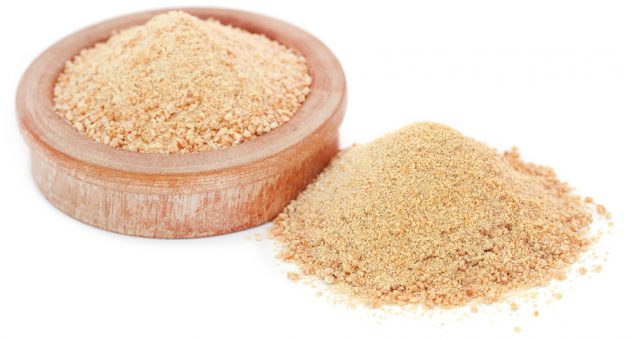 Most traditional Indian kitchens have an ample supply of this wonder spice on their shelves. On its own, Asafoetida has a pungent aroma, but develops an appetizingly delicate flavour when mixed with other ingredients.
Otherwise known as Hing, this spice is used as a natural medicine to eliminate heartburn and indigestion, cure headaches and migraines, relieve digestive disorders, lower blood pressure, ease respiratory ailments, treat depression, protect against cancer and improve sexual and reproductive health for both men and women.
6

Cloves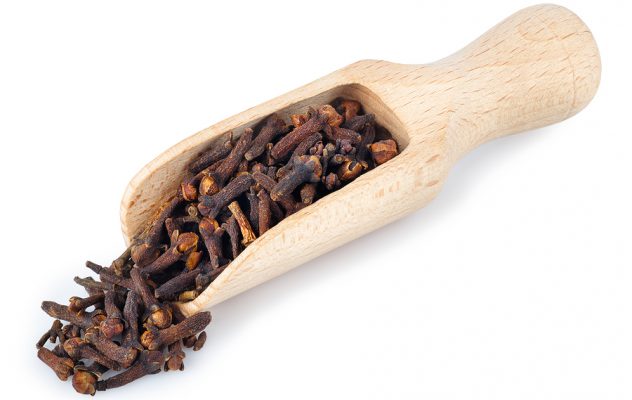 Used commonly in Ayurveda, these tiny buds are packed with antioxidants, minerals and vitamins and are recognized for their antibacterial, anti-fungal, antiseptic and analgesic properties. They can also be used topically to relieve toothaches and treat minor cuts, scrapes and bruises.
Cooking with cloves infuses its powerful essential oils into the food to facilitate the digestive process and relieve constipation. With regular consumption, respiratory conditions are alleviated, the immune system improves and diabetes is controlled.
7

Cardamom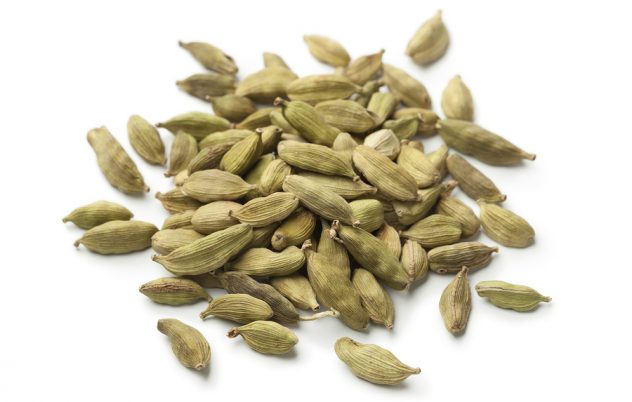 Cardamom contains strong anti-carcinogenic properties and is known to be particularly effective in counteracting colorectal cancers. This once expensive spice is also proven to alleviate urinary tract disorders, prevent gastrointestinal diseases, control cholesterol levels, improve cardiovascular health and fight infections.
Several delicious Indian desserts take advantage of the cardamom pod's pleasant flavour and sweetness. It's no wonder therefore that it is used to cure depression, freshen the breath and serve as an aphrodisiac!
8

Cayenne Pepper
Like cinnamon, cayenne pepper is an excellent spice that aids in weight loss. Also reducing acidity, ensuring proper digestion, relieving allergies, clearing the sinuses, reducing inflammation, easing sore throats, promoting blood circulation and contributing to a healthy immune system, this spice adds flavour and that extra bit of heat to any dish. Some say that a sniff of cayenne pepper even cures headaches. As with all hot spices, it is essential to consume it in moderation to avoid excessive heat and burning.
9

Fenugreek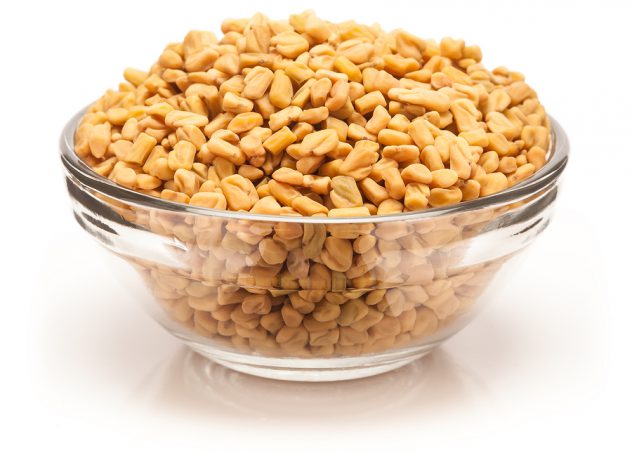 Fenugreek is a favourable spice for women when taken in moderate doses. It is prescribed in Ayurvedic medicine to improve the quality and quantity of nursing mothers' milk, reduce menstrual discomfort, treat gallstones and lessen the negative symptoms of menopause. In addition, it lowers the risk of heart diseases, alleviates constipation, controls diabetes, reduces cholesterol levels, prevents cancer and promotes kidney health.
10

Cumin Seeds
It's normal to see a bowl of these minuscule condiments on every table of a traditional Indian restaurant, particularly because cumin seeds are known to be a boon for the digestive tract. In addition to having anti-carcinogenic properties, they are also proven to treat boils, piles and hemorrhoids, ensure glowing skin, control diabetes, accelerate detoxification, improve the cognitive functions of the brain, maintain colon health and serve as an antioxidant. Mixing cumin seeds in a cup of hot water releases its essential oils and quickly alleviates the common cold, relieves stomach aches and cures indigestion.
---
What other spices and herbs do you recommend? Leave your comments and suggestions below.