Taking a live streaming interactive online yoga class in the comfort of your own home or office has never been so sought-after and relevant as it is today! Certified yoga teacher Andrea Bobby at Body Mind Light now offers authentic Hatha Yoga classes online.
The flexibility and convenience of practicing this traditional style of Yoga remotely with a live teacher ensures that you keep up with your routine and stay connected with the yoga community. Whether you've never stepped on a mat, you're a devoted enthusiast or you're an advanced yogi, you are invited on a virtual journey to a healthy body, a sound mind and a vibrant life of serenity and light!
---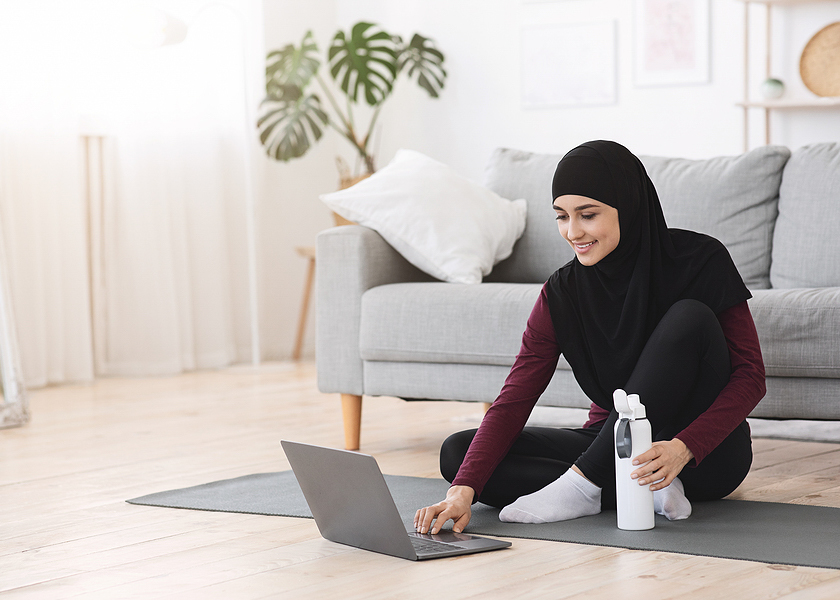 One-on-One Classes
Tailored for your individual goals and health requirements. You choose the time and have the undivided attention of your teacher.
Live streaming one-on-one Hatha Yoga classes online with Andrea are tailored for your individual goals and health requirements. Not only will you have the undivided attention of the teacher, but you also choose the time that's convenient for you!
During the first lesson, regardless of where you are in your yoga journey, foundation and proper alignment is key. You will gradually move through the Hatha sequence (breathing exercises, the Sun Salutation, the 12 Basic Postures and Final Relaxation), planting the right techniques and alignment from the get-go.
As you progress and evolve in your practice, Andrea's continued guidance will ensure that you connect with yourself on a deeper level, make the most of your yoga journey and allow your own unique light to radiate into the world.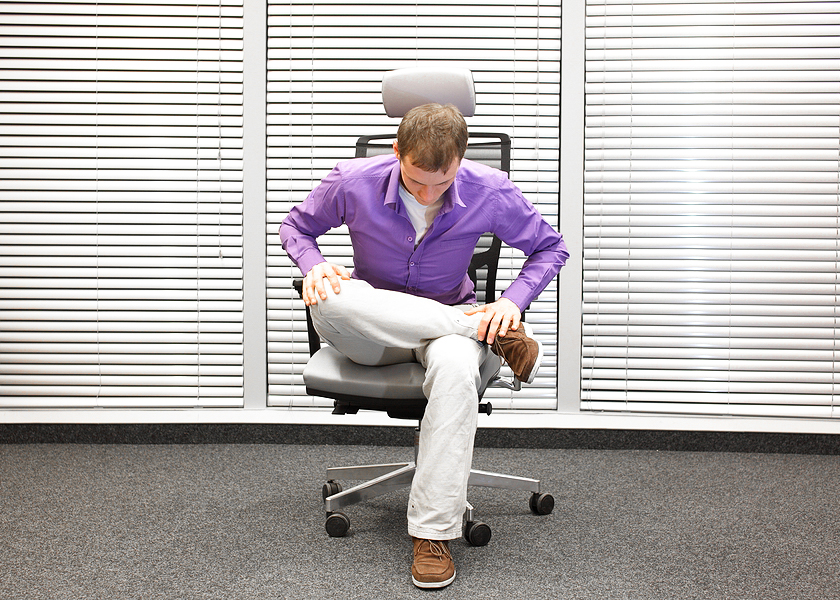 Corporate Classes
Fun and relaxing group sessions of chair yoga in the conference room. Alternatively, bring yoga to your employees at home.
Companies that take the time and effort to invest in their team's wellness find a significant increase in productivity and morale. This leads to improved employee retention, reduced disability costs, a more pleasant work environment and ultimately, better service.
Arranging yoga classes for the team is a thoughtful way to support them during these challenging times. Instead of the regular sequence, these condensed bursts of group chair yoga sessions can easily be held in a boardroom. No equipment required, except what's already in there!
If your employees are working remotely from home, this is a great opportunity for them to participate in an easy virtual group activity. So it's not only be an exercise in well-being, but also a fun team-building session where they can re-connect with each other.
---
The Benefits of Live Online Classes
Having a live online experience – where the instructor virtually comes to you – is an excellent option for yoga classes due to its ease, convenience and flexibility. Here are just a few amazing benefits:
You'll be in your own safe, non-competitive and familiar place, such as your living room or office boardroom.
As the classes are live, you'll be able to have 2-way video interaction with a teacher who sees you. This means that you can ask questions and get real-time feedback.
You won't have to find space in a packed classroom at a studio.
You'll save time and money because you won't have to commute or look for a parking spot!
You'll maintain social distancing and respect quarantines without compromising your practice or sacrificing your need for human interaction.
Comfort! Have a class in your PJ's if you like!
How Does it Work?
Review the options for Hatha Yoga classes online and complete the booking form at the bottom of this page. The teacher will then arrange a time to have a complimentary 15-minute consultation with you via WhatsApp or FaceTime. Technology makes it possible to do everything directly from your computer, mobile device or smart TV.Once your classes are confirmed, you can make payments directly though e-transfer or Paypal.
The classes are held via Zoom, a video conferencing platform that hosts high-quality live streaming interactive videos for virtual yoga classes. Before your scheduled class time, the teacher will invite you to a Zoom meeting by sending you a link. Simply click on the link to access the session. You and your teacher will then be connected via 2-way video.
What Style of Yoga is Offered?
'Hatha' is a term that encompasses the living science of Yoga.Hatha Yoga not only consists of physical postures (asanas), but also integrates breathing (pranayama), diet, meditation, cleansing, energies and behaviours. Essentially, it is an age-old art of right living that aims to achieve spiritual growth and a higher level of consciousness by cultivating a healthy body and mind.
Classical Hatha Yoga is one of the few styles that embody traditional and authentic yogic disciplines. In fact, it is the only class in modern culture that comes close to the ancient system of yoga, preserves its cultural roots and advocates its spiritual doctrines.
Who is the Teacher?
Andrea Bobby is a certified Teacher of Hatha Yoga from the Sivananda Yoga Vedanta Dhanwantari Ashram in Kerala, India. In addition to being a lifelong practitioner, she also has extensive international teaching experience and conducts classes in English, French or Tamil. Her method of instruction integrates traditional yogic techniques and modified flows for corporate groups (i.e. yoga for the workplace), seniors, mothers-to-be, special needs and students' individual health requirements. Read more about Andrea.
What Equipment Do I Need?
An good internet connection
A fully charged laptop/tablet/phone with a camera
A yoga mat. Any other items such as meditation cushions, towels or other accessories are entirely your choice. (If you're taking a corporate class, all you need is your chair!)
Tips & Suggestions for Classes at Home
Choose a space with favourable energy, where you will not be disturbed. You may need to move some furniture aside to ensure that you have enough room.
Have your yoga mat ready and wear comfortable attire for the practice of asanas.
Position your phone/tablet/laptop about 8 feet away from you.
It's good to practice on an empty stomach, so don't eat or drink anything at least 2 hours before the class.
Virtual Yoga Class Etiquette
Book your class at least 24 hours in advance.
Test your connection, camera, sound and microphone beforehand. Remember, your equipment is your responsibility.
Make sure you're on time! Be ready, set up and in the virtual waiting room at least 10 minutes before the scheduled start time.
Turn off your phone ringer and notifications.
If you are in a group session, ensure that your microphone is on mute throughout the session so that you won't disturb other participants.
Remember, you can choose whether you want to share your video or not!
---
---
Bookings & Inquiries
Ready to start Hatha Yoga classes online? Have a complimentary 15-minute consultation with Andrea! This is the ideal opportunity for you to ask questions and establish your expectations.