The Five Points of Sivananda Yoga
The classical teachings of yoga and the essence of living a yogic lifestyle are summarized into five universal principles, otherwise known as The Five Points of Sivananda Yoga. These principles provide the framework for a life of optimal physical health, mental awareness and spiritual growth.
Proper Exercise
Proper Breathing
Proper Relaxation
Proper Diet
Positive Thinking and Meditation
---
P

roper Exercise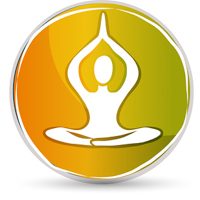 Most forms of exercise today usually cause the body to be fatigued, tight, out-of-breath or strained. In fact, many of them insist that you should feel pain in order to validate its success. A good yoga practitioner, on the other hand, completes a session of yoga poses, feeling relaxed, yet full of radiant energy. This is mainly due to the fact that the poses are meditatively held for a certain period of time and combined with deep abdominal breathing.
Regular and consistent practice of the Sun Salutation and the 12 Basic Postures activate the body's pressure points and focus on the spinal column which is the base of the body's central nervous system. This not only contributes to a strong, toned body, but also increases flexibility, massages the internal organs and enhances the flow of prana.
P

roper Breathing
The majority of people today use only a fraction of their lung capacity and breathe in a shallow manner. Conversely, full yogic breathing makes maximum use of the lung's capacity by involving the clavicular, intercostal and abdominal areas.
In addition to bringing oxygen to the blood and brain, proper breathing exercises such as Kapalabhati and Anuloma Viloma rid the lungs of stale air, revitalize the body and control the prana. By gaining control of your prana, you gain control of your mind. Pranayama, therefore, is the science of breath control.
P

roper Relaxation
It may be surprising to know that people who carry tension in the body, mind or spirit can still get a full eight hours of sleep without actually relaxing. Proper relaxation is a process that is deeper than sleep and those who practice it achieve peace of mind, good health and abundant energy.
Savasana, or the Corpse Pose, is practiced several times within a basic session of Sivananda Yoga. It helps to release both conscious and subconscious tension in the body (physical relaxation); eradicate the mind of negative thoughts and vibrations (mental relaxation); and detach yourself from the confines of your own ego (spiritual relaxation).
P

roper Diet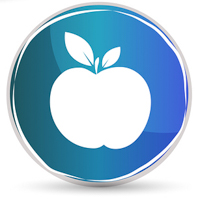 Everything should be done in moderation and the same applies to food and drink. A yogic diet is lacto-vegetarian and sattvic, meaning it consists of pure, natural and nutritional food choices. These include fresh fruits and vegetables, whole grains, herbs and spices, milk, legumes, nuts, seeds, honey and herbal teas.
A proper diet also refers to the way that you approach food. Preparing meals with love and attention, eating for the purpose of nourishment instead of emotion, expressing gratitude, consuming consciously and avoiding overindulgence ensures the purity of both body and mind.
P

ositive Thinking and Meditation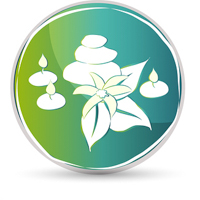 The last, but not the least, of the five points in Sivananda Yoga is positive thinking and meditation. Everyone is capable of it; the key is to get out of your own way. By following the Twelve Principles of Meditation, you train your mind to focus on one point and therefore become still enough to understand your own true nature.
Negative thoughts and vibrations only hinder this blissful state of meditation. So, to contribute to a profound sense of peace and oneness with the universe, keep a positive, happy, creative and humble outlook on life; partake in activities such as silent walks in nature and joyous singing; be open to continuous self-improvement; and finally, learn from the philosophies of great minds.