What is Om Namo Narayanaya?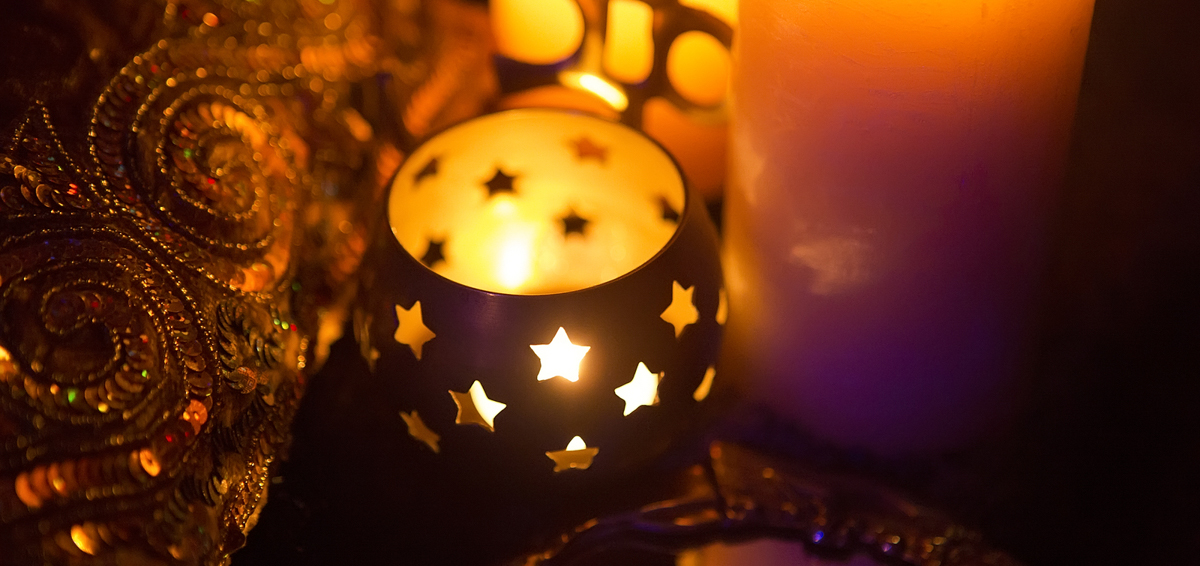 A common question among both new and seasoned yoga practitioners is, "Exactly what is Om Namo Narayanaya and why is it so important?" There is a reason why this powerful mantra is heard so often in yogic traditions and why it is considered to be one of the most sacred Sanskrit salutations within Vedic texts.
Mantras themselves are sounds and vibrations that invoke spiritual healing powers, release divine cosmic energy and elevate the self into a higher state of consciousness. Mantras in Sanskrit are particularly potent because the phonetics and sound patterns of this ancient language encompass mystical energies that directly correspond to the nadis, or subtle nerve channels of a person's astral body.
Om Namo Narayanaya is an eight-syllable Sanskrit Vishnu mantra that is well known within the yoga community as a mantra of peace.
The Meaning of Om Namo Narayanaya
Narayana is God in infinite form and is another name for Vishnu, the preserver and protector of the universe in Hinduism, Buddhism and Sikhism. Om Namo Narayanaya thus pays tribute to Lord Vishnu.
The eternal vibration or the sound of all creation that resonates through every atom of the body. It is also known as the sound of the universe.
To selflessly honour, salute or bow to.
As nara can mean either 'human' or 'water,' and ayana means 'resting place' or 'eventual goal,' Narayana is often depicted as the supreme being that resides on the ocean. Narayanaya is consequently interpreted as a spiritual resting place for all living beings.
So it goes to say that this mantra is an enduring vibration that humbly bows to a state of peace and rest. It is used during times of trouble or agitation to restore serenity to the body, mind and spirit. Whenever the mind is noisy or when the personal energy is off-balance, it brings you back to your centre, calms the mental processes and restores harmony. It also implies a resting place for all beings and is consequently chanted with the positive intent to spread vibrations of happiness, peace and good health to all of humanity.
Purpose and Technique
The purpose of mantra during meditation is to provide a tangible point on which to concentrate and unchain the spiritual energies that vibrate within its Sanskrit words. Therefore, it is essential to pronounce Om Namo Narayanaya correctly and properly so that sound and thought can converge together, allowing the experience of higher consciousness and peace.
Traditionally, mantras are chanted out loud, whispered or recited mentally in cycles of 108 repetitions. 108 is a significant and auspicious number in religion, astronomy, numerology, and spirituality. For instance, there are 108 deities in Hinduism, 108 Buddhist virtues, 108 sacred stars in Chinese astrology and 108 lines of energy from the heart chakra. Techniques such as counting with the fingers, writing while reciting or using mala prayer beads with 108 beads on each necklace, are used to ensure the exact number of repetitions.
"One who recites this Narayana-mantra is free from fame with a pure heart and attains all: life, offspring, wealth, health and cows."
— The Upanishads
With the proper technique, pronunciation and intent, mantras can manifest amazing things in life. Reciting Om Namo Narayanaya while visualizing infinite peace, love, balance and harmony increases its spiritually powerful vibrations and dissolves any distractions or obstacles that result from ignorance, pride and the ego. It is truly a chant for world peace.