Red Tomato Chutney Recipe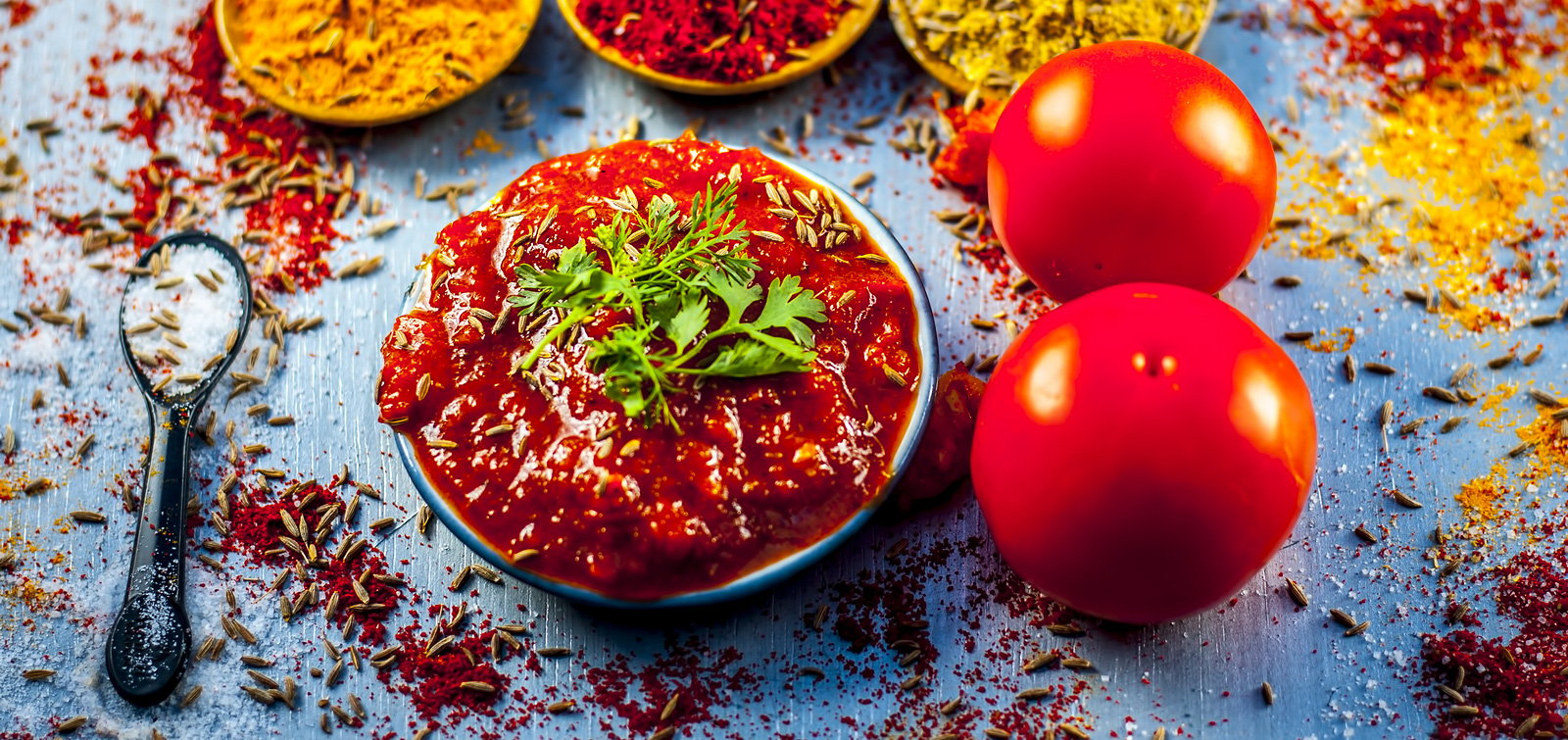 Chutneys are a staple in Indian cuisine and every household has their own way of preparing them. This condiment can be served with pretty much everything and adds a rich, tasty, tangy and exquisitely divine flavour to any meal. Not only are they very delicious, but the fresh vegetables and super herbs and spices make them a very healthy option.
Growing up in a typical Tamil household, I have fond memories of my mother preparing succulent spicy chutneys with hot crispy dosas or fluffy idlis. Lovingly passed over to me, this traditional South Indian red tomato chutney recipe is easy to follow, uses basic ingredients and is 100% vegan.
Enjoy!
Red Tomato Chutney Recipe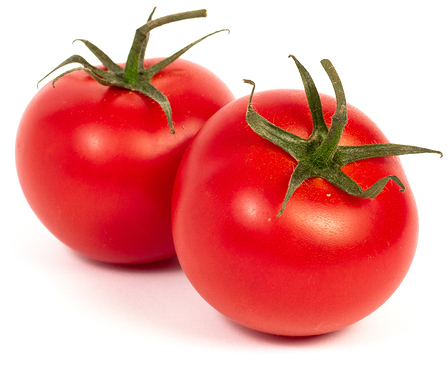 Level: Easy
Preparation Time: 30 minutes
Yield: 2 cups
Shelf Life: 2 days (refrigerated)
Ingredients
3 Ripe Tomatoes
2 Tablespoons Groundnut Oil
½ Tsp Cumin Seeds
½ Tsp Chili Powder *
½ Tsp Coriander Powder
A pinch of turmeric powder
Salt as per taste
Few sprigs of fresh coriander leaves for garnishing
*  Remember that you can always increase or decrease the amount of chili powder according to your desired heat level.
Instructions
Wash and finely chop the tomatoes. Set them aside.
Heat the groundnut oil in a saucepan.
Once the oil is hot, add the cumin seeds.
When the cumin seeds start to pop, add the chopped tomatoes. Stir with a wooden spoon.
When the tomatoes start to soften and become pulpy, add the chili powder, coriander powder, turmeric powder and salt. Stir well.
Add 2 tablespoons of water for moisture.
Now mash the mixture with the wooden spoon or a wooden pestle for about 5 minutes.
Remove the mixture from the stove and pour it into a serving dish.
Sprinkle with freshly washed coriander leaves.
---
What foods do you like to eat chutney with? Do you have any special preparation tips or secrets? Leave your comments below!