The Top 3 Yoga Music Artists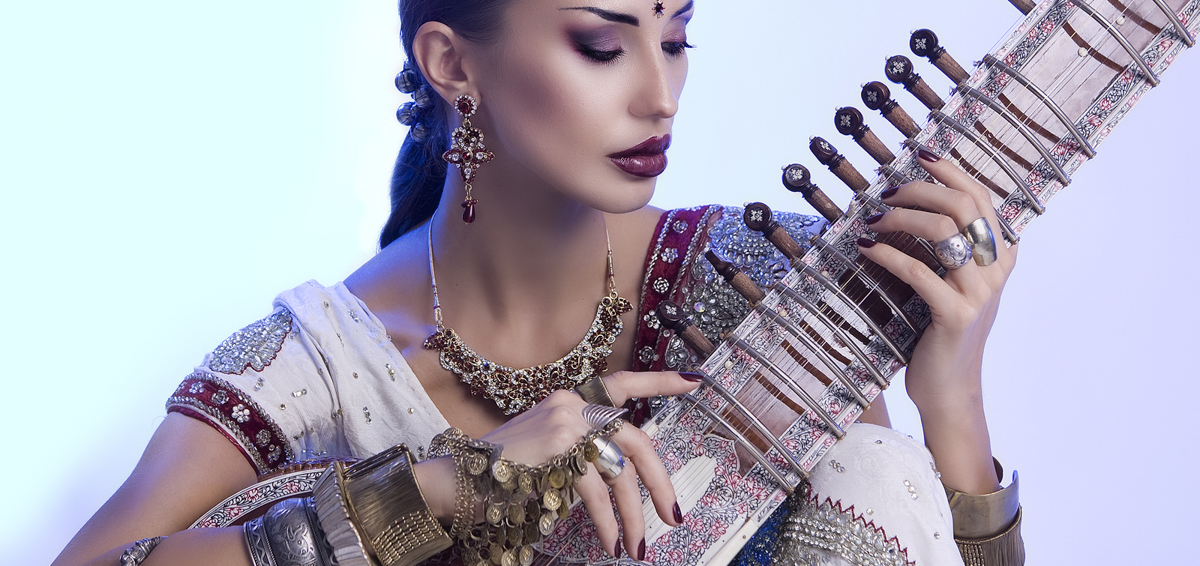 Using music for yoga and meditation is a practice that is not foreign to eastern traditions and seekers of the divine. Kirtan, bhajans and the chanting of mantras are all yogic methods to uplift the spirit and heighten the state of consciousness. The concept of sound can be a powerful tool for the mind and there are several yoga music artists who create wonderful music to inspire spiritual growth and awareness.
"Music is the medium for expressing emotion. Music kindles love and infuses hope. It has countless voices and instruments. Music is in the hearts of all men and women."
— Swami Sivananda
Nada Yoga
Everything in the universe is energy. Energy creates vibrations and vibrations create sound. Hence energy exists in music. And music has been used by seers and yogis for thousands of years in their journeys to enlightenment. Whether it is the harmonious vibrations of Tibetan singing bowls, the comforting rhythm of waves lapping up against warm shores or the mesmerizing notes of the sitar, it is evident how quickly the human mind can absorb sound and easily settle into a place of stillness.
Through regular meditation on music, a listener becomes more sensitive to the deeper sounds or vibrations of one's own body and being. This is the concept behind the spiritual practice of Nada Yoga. Translated as the "union through sound," it is an ancient science and art of meditating on sounds to achieve inner transformation.
People who practice Nada Yoga regularly are not only profoundly in touch with their own vibrations, feelings and states of mind, but also become more aware of other people's auras, emotions and energies. The ability to listen, to think clearly and to use intuitive powers when interacting with others are sharpened. Moreover, the sense of balance, calmness and contentment that one achieves from being wonderfully saturated in uplifting and beautiful music carries into how successfully one deals with the fluctuations of day-to-day life.
Using Music for Yoga
One of the main causes for the great debate on whether or not music should be used in yoga sessions is simply because each person responds to sound differently and some teachers may use music that is unsuitable for a particular individual. Moreover, they might play the music at the wrong time or at an inappropriate volume. They also might select music with energy that inadvertently creates distraction, oppression, tension or speed, instead of quiet reflection and tranquility. And what works for one may not work for another.
The point of using music for yoga is to create the mood, generate positive vibrations and encourage grace while holding and moving through asanas (yoga postures). When used, it should be balanced and instrumental, without the complexity or distraction of beats, rhythms, voices or words. It should be played at a low volume and should complement the session, rather than overpower it. And finally, it should consist of sounds that are pleasing to the ear and that invoke a sense of stillness and serenity.
The following are Body Mind Light's top three artists, whose music can be used during yoga to create an ambience of peace and to gently encourage the mind into a state of relaxed concentration.
1. Llewellyn
Much of Llewellyn's music is inspired by his Celtic heritage and work as a Reiki and crystal healing practitioner. Albums such as "Tai Chi," "Buddha Gold," "Journey to the Temple" and "Reiki" are soft, neutral and calming and create a tranquil environment.
2. Christopher Buckman
Soothing instruments together with sounds of nature, such as waterfalls, oceans, rainforests, mountains, dolphins and whales are prominent in many of Christopher Buckman's albums and provide a suitable ambience for the practice of yoga and meditation.
3. Levantis
For those who prefer slightly more rhythmic and structured music, Levantis offers a wide selection of albums while still inspiring peace, relaxation and concentration.
---
What are your thoughts on using music in your practice of yoga? Are there any specific artists that you prefer? Leave your comments and experiences below.