Three Reasons to Choose Yoga Teacher Training in India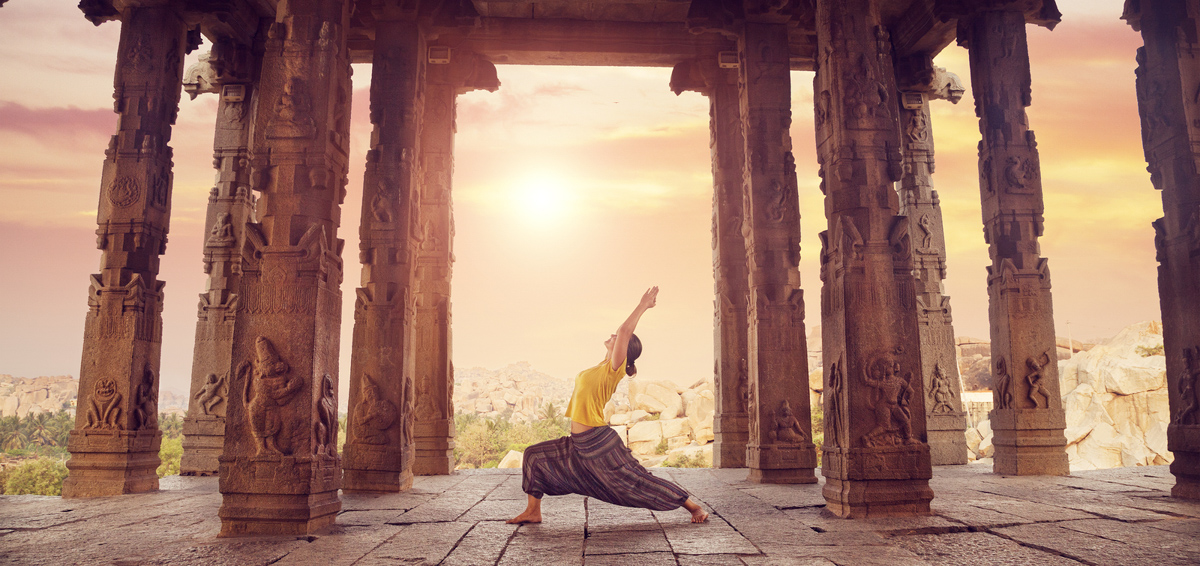 Becoming a Teacher of Yoga is a life-changing resolution that allows you to bestow the gifts of this ancient science to others. An accredited and established institution will encourage you to face your true self and provide you with the opportunity for deep self-improvement and self-discovery. Apart from the knowledge, proficiency and physical ability you will achieve, the friendships that form within an international community of like-minded souls will last a lifetime. Yoga schools can be found all over the world and a good one would guarantee these genuine experiences. But there are some pretty unique reasons to choose yoga teacher training in India itself.
1

India is Cost Effective

A wide selection of ashrams and yoga institutes in India offer authentic teacher training programs. You should expect to spend a good amount for a quality yoga course, but they are definitely less expensive than those in the west. For example, as of 2022, the Sivananda Yoga Teacher Training Course in India costs US$1,580.00, whereas the same course costs US$2,400.00 in California and at least US$3,515.00 (EUR€ 2,979.00) in Europe. Furthermore, if you are an Indian citizen, you will most probably get special discounted rates in India.

Flight and travel expenses do need to be factored in as well, but as long as it's not five-star hotels, luxury resorts or upscale restaurants – which will usually not be the case if you are in an ashram to learn yoga – India is a very cost effective place to visit and enjoy.

A myriad of souvenirs, trinkets, handicrafts, clothing and more can be purchased at rock-bottom prices. What's more, bargaining for these is common in Indian marketplaces. Entrance fees into forts, palaces, temples and spiritual sites (which are imperative for seekers of the divine) are relatively reasonable. For instance, a ticket to enter the Taj Mahal, easily the most expensive attraction in the country, costs about US$15.00. Food is delightfully inexpensive; a thali (a meal with a set menu consisting of soup, rice, breads, vegetables, curries and dessert) can be enjoyed for as little as US$2.00. Furthermore, the extensive and far-reaching transportation network offers several different options in the form of buses, trains, rickshaws, taxis, etc. They are extremely low-priced, in addition to being an adventure in itself!
2

India offers the Authentic Yoga

In the West, cultural appropriation and the 'watering down' of Yoga is a big problem. In fact, many western yoga teachers are actually just teachers of gymnastics, acrobatics or at best, asanas.

But Yoga is so much more than asanas!

Sanskrit mantras (with correct pronunciation), breathing techniques, meditation and the cultural, philosophical and mythological origins of yoga are usually unknown, let alone acknowledged.
"Nowadays, the practice of yoga stops with just asanas. Very few even attempt dharana and dhyana (deeper meditation) with seriousness. There is a need to search once more and reestablish the practice and value of yoga in modern times."
—Tirumalai Krishnamacharya
With respect to practitioners of yoga all over the world, the traditional, authentic yoga is in fact, a spiritual process – not merely physical poses. The Eight Limbs of Yoga compiled by Patanjali in the Yoga Sutras offers a structured blueprint for the art of right living in which physical practice is just one component. The other limbs are moral virtues, behaviours and attitudes, breathing techniques, the practice of non-attachment, concentration, meditation and eventually higher consciousness.
In India, customs and etiquettes of traditional yogic living are prevalent in society and observed in everyday life. These include daily prayer rituals, vegetarianism, the recognition of karma, the divine melodies of kirtan, the therapeutic traditions of Ayurveda, the role and influence of religion and the study of spiritual texts such as the Bhagavad Gita and The Upanishads. People there have either been immersed in this spiritual life since childhood or are always surrounded by it and have adopted yogic principles as a lifestyle, instead of a profession or a trend. Therefore, becoming a certified Teacher of Yoga directly from the birthplace of yoga itself not only increases the value of its title anywhere in the world, but also ensures a stamp of its authenticity.
3

India is Yoga

It is said that India is the kind of place where, if you've been for a day, you can write a book; if you've been for week, you can write a paragraph; and if you really know India, you're lucky if you can write a sentence. Characterizing such an enigmatic entity goes beyond words and feelings.

India is… the aroma of coconut oil and jasmine in long dark hair; a lonely train winding through misty hill stations; a carved sandalwood elephant in a handicraft shop; a wistful cry of the Asian Koel over the tree tops; a bouquet of coriander and chillies in a bustling market; or a cool rain puddle on a terracotta road early in the morning. It is a soul, pulsating with energy, whose spirituality percolates abundantly from every tea-stall tumbler, monsoon raindrop, stone temple sculpture and rice paddy field. It is a profound sense of serenity and stillness among a vivid and blurring explosion of sounds, smells and colours.
"India is a place where colour is doubly bright. Pinks that scald your eyes, blues you could drown in…"
— Kiran Millwood Hargrave
Some of the greatest thinkers, poets, mystics and artisans in India were exposed to such a thought-inspiring environment and were fed the spiritual nourishment to contemplate and seek the divine. It is no wonder they created such inconceivably wonderful culture, literature, art and architecture. Indeed, it is no wonder that the concept of human consciousness, the quest for truth, the science of Yoga and the enlightenment of The Buddha himself arose from there.
There is something to be said about actually being in India.
You may end up among the banks of the Ganges at the Himalayan foothills of Rishikesh; in the midst of the sacred temples and palaces of Mysore; or even along the winding backwaters and Ayurvedic sanctuaries of Kerala. Wherever it may be, learning yoga in India allows you to fully absorb the abundantly rich spiritual vibrations that exist nowhere else on this planet. As a Teacher of Yoga, what better gift to offer to yourself, to the students, to the lineage and to the world?