Yamas, Niyamas and The Yoga of Travel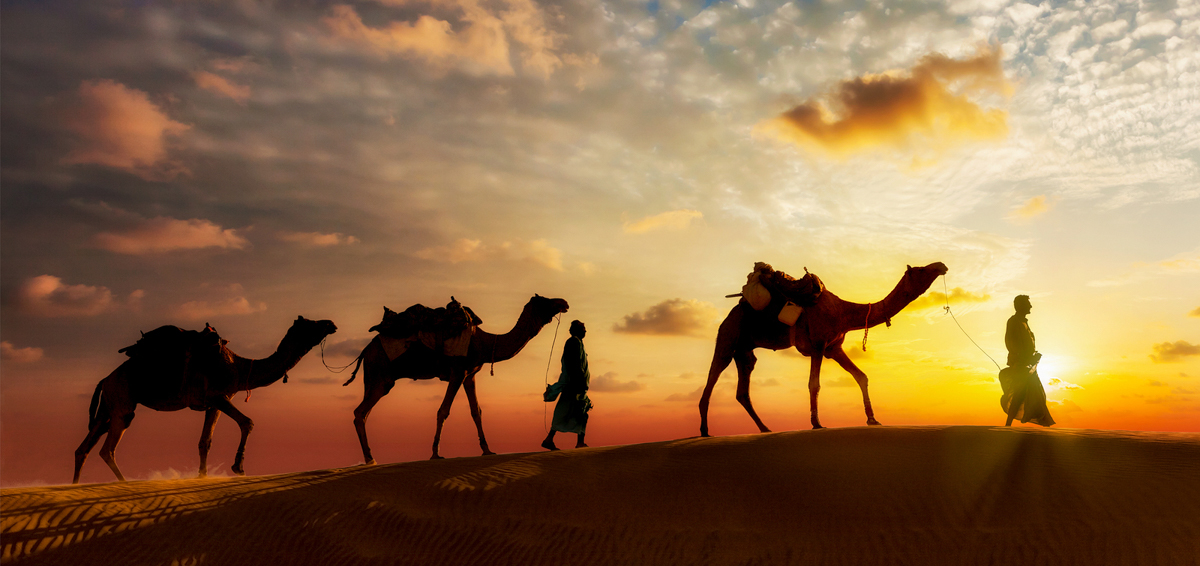 Moving mindfulness is the yoga of travel. In the same way as yoga gradually encourages the practitioner to twist deeper, bend further and stretch longer, the experience of traveling moves the traveler out of her/his/their comfort zone and into new dimensions of consciousness, creativity, resourcefulness and thought. Whether it's trying to decipher the elaborate Tokyo Metro or attempting to bargain with an Arab merchant in a Moroccan souk, travel compels you to think in new and different ways. Moreover, the unfamiliarity of a foreign place pushes you to be completely in the moment and fosters a profound sense of awareness.
"As you walk and eat and travel, be where you are. Otherwise you will miss most of your life."Illustrated by Patanjali in the Yoga Sutras, the Eight Limbs of Yoga offer a structured blueprint for the art of right living. Yamas, or moral restraints, and Niyamas, or personal observances, are the first two limbs and consist of fundamental ethical guidelines for every individual. When it comes to traveling, Yamas and Niyamas dictate the right attitudes, right behaviours and right perspectives for rich, fulfilling and life-transforming journeys.
"Life is a pilgrimage. The wise man does not rest by the roadside inns. He marches direct to the illimitable domain of eternal bliss, his ultimate destination."
—Swami Sivananda
Yamas
The five Yamas are external ethics, or restraints, that enhance your interactions with other people.
Ahimsa: Non-Violence. It's a universal human expectation to demonstrate kindness, compassion, friendliness and consideration for all living things. Negative words, thoughts or actions can be harmful to others and to yourself. So traveling with Ahimsa means consciously making an effort to prevent or reduce any harm in any manner. This includes simple acts such as ensuring that trash is disposed of properly to lessen environmental damage or avoiding anger and impatience toward a fellow traveler when plans go wrong.
Satya: Truthfulness. Honesty in speech and in action is the best policy. But sometimes, it is better to rephrase, or better yet, to smile and not say anything at all. Speaking the truth does not give a licence to be rude, embarrassing, politically incorrect or to offend others. Even when it may not be agreeable or familiar, being truthful while respecting other people's views, cultures, ways of life, religions and beliefs is the idea behind Satya.
Asteya: Non-Stealing. Taking another person's possessions, time, hospitality, attention or anything that is not freely given is stealing. You shouldn't steal by leaving a coffee house without paying any more than you shouldn't steal someone's time by overstaying your welcome at a home in a foreign land.
Brahmacharya: Moderation. Avoiding excess in all things and conserving energy through responsible, healthy and controlled behaviour is the concept of Brahmacharya. Having said that, the goal of traveling should never be to indulge in food, drink or sex; but to make good, productive decisions that demonstrate intelligence, heighten spirituality, encourage learning and preserve precious psychic energy.
Aparigraha: Non-Possessiveness. Contentment is the absence of attachment, greed, selfishness and the desire to possess more. It is essential to be mindful of Aparigraha when traveling because the desire to hoard and make unnecessary expenses are so easy. As the age-old saying goes, "Take only memories, leave only footprints."
Niyamas
The five Niyamas are internal ethics, or observances, that improve the relationship you have with yourself.
Saucha: Cleanliness. Travel can be demanding, exhausting, and can sometimes involve several hours on a plane, train or bus. Thus, it is imperative to keep your outer body clean through proper hygienic practices; to keep your inner body clean through a healthy diet; and to keep your mind clean by dealing with impatience, anger or boredom in positive, constructive ways.
Santosha: Contentment. Remaining optimistic, thankful, peaceful and content – even while experiencing flight delays, wrong routes, food poisoning or lost luggage – is a practice that results in growth, maturity and acceptance. But being content doesn't mean being passive. On the contrary, Santosha directs you to be resourceful, effective and engaged in the moment without being overcome by negative emotions.
Tapas: Discipline. It is easy to let nutritious eating habits slip, neglect regular yoga sessions or stop paying attention to posture and breathing when traveling. This is even more true when suffering from jet lag, illness or a change in weather. The objective of Tapas is to discipline yourself to be enthusiastically dedicated to healthy routines for the body, energy and mind – regardless of the country, time or climate.
Svadhyaya: Self-Study. Honestly evaluating yourself and constantly seeking and absorbing new knowledge to eradicate the mundane are vital components to continuous self improvement. Since travel itself is an experience that takes you out of your own world, encourages you to be completely in the moment and pushes your limits into unchartered realms, there is no better environment to pursue a deep study of the self.
Ishvara Pranidhana: Surrender. Expanding on Svadhyaya, the experience of travel also inspires a greater connection with the spiritual. There's nothing like wandering through the ruins of an ancient abandoned temple in Southeast Asia and absorbing its potent spiritual energy to remind yourself that there is a divine omnipresence. Therefore, Ishvara Pranidhana, or surrender, does not mean giving up, but rather recognizing your higher power and allowing it to be a guiding light.
More and more people recognize the spiritual and therapeutic benefits of traveling. Even the simple act of planning and preparing for a new journey stimulates neural pathways of the brain that relieve stress and create feelings of excitement and happiness.
Whether it's a journey halfway across the world or just a trip to the next town, travel is an enlightening experience that relieves the insatiable curiosity for what lies beyond the known. It quenches the passionate desire to discover new ideas; and it satisfies the hunger to be inspired by the beauty, variety and vastness of the world. By adhering to the yogic Yamas and Niyamas while traveling, you are sure to return home wiser, clearer, more joyful, more thankful, more centred and infinitely more enlightened.