The Best Lemon Rice Recipe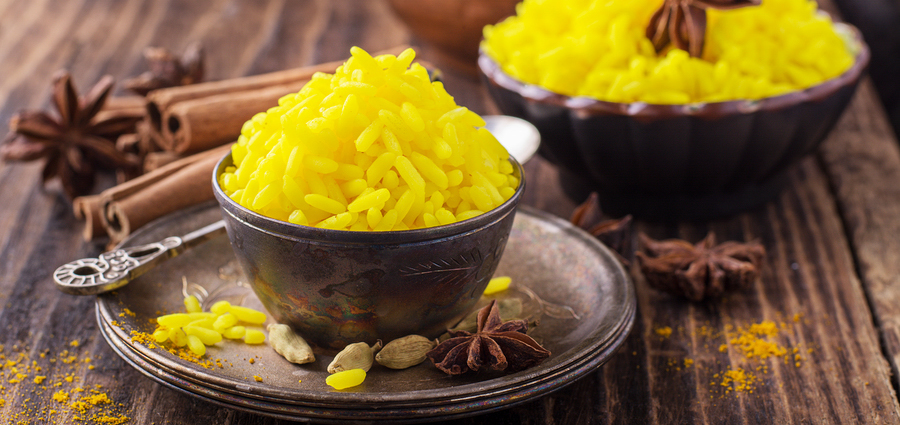 You've come to the right place if you're looking for the best lemon rice recipe online! With tempered aromatic spices and the tangy resonance of citrus, it's sure to be a delicious accent to any meal. This particular South Indian style can be enjoyed on its own or accompanied by raita, pickles, chutneys, salads, pappadums, chips or even fried foods.
Enjoy!
Lemon Rice Recipe
Level: Easy
Preparation Time: 30 minutes
Yield: 2 portions
Shelf Life: 3 days (refrigerated)
Ingredients
1 Cup Rice
1 Large Lemon
2 Tablespoons Groundnut Oil
½ Tsp Mustard Seeds
A few Curry Leaves
3 Red Chilies (dried, whole)
½ Tsp Urad Dal (Gram Lentils)
½ Tsp Turmeric Powder
Salt as per taste
Instructions
Wash and cook the rice (2 parts salted water to 1 part rice). Set aside.
Juice the lemon. Set aside.
Heat the oil in a saucepan. Once the oil is hot, add the mustard seeds, chilies, curry leaves and the dal. Stir.
Add the turmeric, lemon juice and salt to taste. Stir. 
Now add the cooked rice to the lemon juice mixture. Stir well, but carefully to avoid breaking the rice. 
Add any garnish of your choice (I prefer a few springs of fresh coriander leaves).
---
What's your favourite accompaniment to lemon rice? Leave your comments below!