Five Awesome Yoga Gifts for Men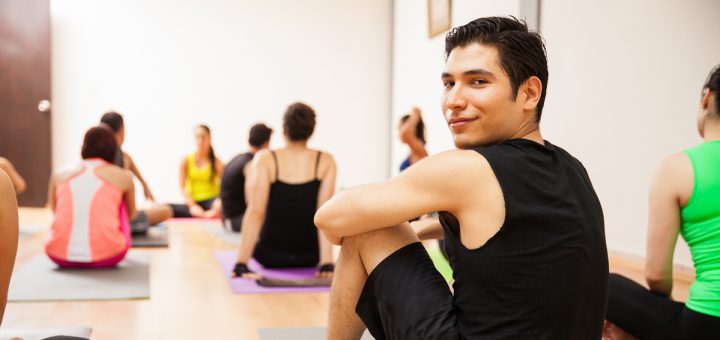 Men gain tremendously from yogic practice since they are particularly prone to tight hips, shoulders and hamstrings, as well as inflexibility – all of which lead to possible injury or ailments. Fortunately, more and more guys are reaping the wonderful physical benefits of yoga in addition to understanding how effective a role it plays in healthy emotional expression and self control. Certain products and services are made specifically for the male yogi in mind and can make perfect presents for any occasion. For friends, family or colleagues, here are five awesome yoga gifts for men:
1. Manduka Black Mat Pro Yoga Mat
Price:
Starting at USD$ 120.00 | CAD$ 157.00
Where to Buy: MandukaDescription:
Masculine, sleek and elegant, this is indeed the world's top rated yoga mat for men. Available at up to 85 inches in length, it is comfortable enough for taller men to stretch out into
Savasana
without touching the floor. The high density cushioning ensures comfort on the joints; the 100% latex-free material and closed cell surfaces maintains safety and hygiene; and the dotted patterns guarantee maximum grip and minimum slipping. Moreover, this mat is so durable, it is intended to last two lifetimes!
Helpful Tip:
The Manduka Black Mat Pro requires a few uses before it is "broken into" and becomes completely non-slippery. To speed things up, scrub some course sea salt over the surface, let it stand for 24 hours and then wipe it off with a damp cloth.
2. Om Handmade Refillable Leather Journal
Price:
US$ 48.00 | CAD$ 64.00
Where to Buy: SoothiDescription: 
This elegant handmade genuine leather journal embossed with a quote from the Buddha,
"If you want to fly, give up everything that weighs you down,"
 is the perfect gift of class, quality and significance for practitioners of yoga and meditation. Moreover, it provides an excellent platform to chronicle thoughts and reflections on just about anything.
Dimensions:
6″ wide x 8″ long x 1″ deep
Why We Love It:
Tree-free, environmentally friendly and made with 100% cotton paper. The cover also comes in various other designs.
3. Blue Mandala Tapestry
Price:
US$ 285.00 | CAD$ 412.00
Where to Buy: Buddha Groove
Description:
This premium wall sculpture honors and celebrates the Remover of Obstacles in bold style with exquisite detailing and a rich hue finished in a subtle metallic luster. 
Material:
Metal construction
Size:
16"W x 6.5"D x 24"H
Why We Love It:
When placed in the home, Ganesha becomes a prominent yet reassuring presence, offering protection, guidance, and wisdom for those in need.
4. Himalayan Salt Lamp
Price:
Starting from USD$ 29.99 | CAD$ 40.00
Where to Buy: Himalayan Salt Shop
Description:
Not only do these original pieces of art beautify the home, they also have significant health benefits, such as relieving migraines, alleviating allergies, improving the quality of sleep, aiding breathing problems and easing anxiety. The light bulbs inside the lamps cause the salt to diffuse negative ions that naturally cleanse the air in your space. 
Size: 
Starting from 5 lbs – 50 lbs.
Why We Love It:
These 100% authentic salt lamps come from the Khewra Salt Mines at the foothills of the Himalayas in Pakistan. The salt within these mines are hundreds of millions of years old and have special healing minerals!
5. Enso Meditation Timer
Price:
 USD$ 108.00 | CAD$ 132.65
Where to Buy: Dharma CraftsDescription:
In a sleek, classic look, this timer-clock-alarm combo is specifically designed for yogis and makes a practical and useful tool to time the beginning and ending of yoga, meditation and even s
avasana
sessions right down to the second.
Size:
3 3/4″ in Diameter
Warranty:
1 Year
Why We Love It:
The Japanese enso design gradually paints around the face of the timer as the session advances, finishing with a complete circle and the peaceful and gentle sound of a gong. Pure bliss!