20 Encouraging Quotes for Solitude & Reflection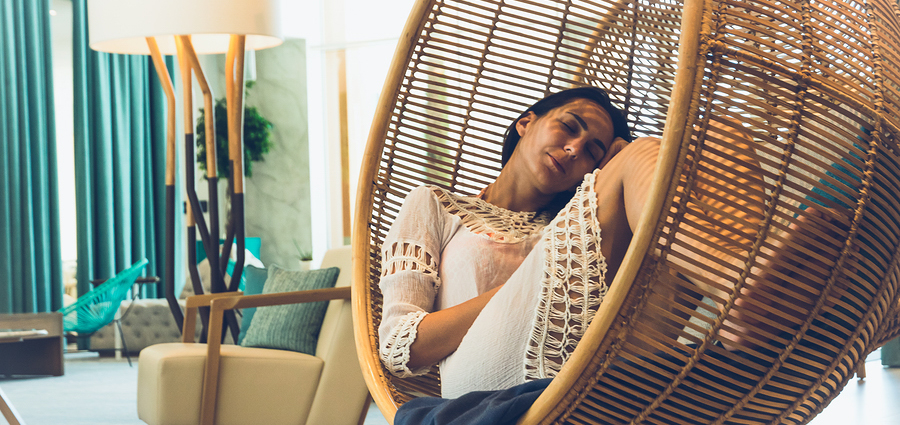 As enthusiasts of yoga, we are familiar with solitude, introspection and the practice of yogic principles such as Santosha (contentment), Svadhyaya (self-study) and Ishvara Pranidhana (surrender). But in this recent lifestyle of social distancing, many of us find ourselves alone, isolated and detached from family and friends. Alone doesn't have to mean lonely though! I hope this comforting collection of quotes for solitude and reflection provide encouragement, inspiration and relief in times of uncertainty, apprehension or loneliness.
---
1. "Do not feel lonely, the entire universe is inside you."
—Rumi
2. "Solitude is the soil in which genius is planted, creativity grows, and legends bloom; faith in oneself is the rain that cultivates a hero to endure the storm, and bare the genesis of a new world, a new forest."
—Mike Norton
3. "By honoring and responding to your natural and essential requirements for sleep, food, water and movement, you will rise out of the realm of survival into the world of fulfillment."
—Miranda J. Barrett
4. "There are days I drop words of comfort on myself like falling leaves and remember that it is enough to be taken care of by myself."
—Brian Andreas
5. "Solitude is very different from a 'time-out' from our busy lives. Solitude is the very ground from which community grows. Whenever we pray alone, study, read, write, or simply spend quiet time away from the places where we interact with each other directly, we are potentially opened for a deeper intimacy with each other."
—Henri J.M. Nouwen
6. "There is a difference between
loneliness and solitude,
one will empty you and one will fill you.
You have the power to choose."
—Ava
7. "Can you be alone without being lonely? Can you spend time by yourself without craving noise or company of other people? Have you discovered the glory of quiet time spent alone, time spent listening to your soul? Solitude brings with it gifts that come from nowhere else."
—Steve Goodier
8. "Solitude is the great teacher, and to learn its lessons you must pay attention to it."
—Deepak Chopra
9. "You come home, make some tea, sit down in your armchair, and all around there's silence. Everyone decides for themselves whether that's loneliness or freedom."
—Unknown
10. "Loneliness is like sitting in an empty room and being aware of the space around you. It is a condition of separateness.
Solitude is becoming one with the space around you. It is a condition of union.
Loneliness is small, solitude is large.
Loneliness closes in around you; solitude expands toward the infinite.
Loneliness has its roots in words, in an internal conversation that nobody answers; solitude has its roots in the great silence of eternity."
—Kent Nerburn
11. "The highest form of love is to be the protector of another person's solitude."
—Rainer Maria Rilke
12. "In order to be open to creativity, one must have the capacity for constructive use of solitude. One must overcome the fear of being alone."
—Rollo May
13. "Not everyone knows how to be alone with others, how to share solitude. We have to help each other to understand how to be in our solitude, so that we can relate to each other without grabbing on to each other. We can be interdependent but not dependent. Loneliness is rejected despondency. Solitude is shared interdependence."
—David Spangler
14. "What a lovely surprise to finally discover how unlonely being alone can be."
—Ellen Burstyn
15. "When we cannot bear to be alone, it means we do not properly value the only companion we will have from birth to death—ourselves."
—Eda LeShan
16. "We live, in fact, in a world starved for solitude, silence, and private: and therefore starved for meditation and true friendship."
—C.S. Lewis
17. "The mind is sharper and keener in seclusion and uninterrupted solitude. Originality thrives in seclusion free of outside influences beating upon us to cripple the creative mind. Be alone—that is the secret of invention: be alone, that is when ideas are born."
—Nikola Tesla
18. "Now, more than ever, we need our solitude. Being alone gives us the power to regulate and adjust our lives. It can teach us fortitude and the ability to satisfy our own needs. A restorer of energy, the stillness of alone experiences provides us with much-needed rest. It brings forth our longing to explore, our curiosity about the unknown, our will to be an individual, our hopes for freedom. Alone time is fuel for life."
—Dr. Ester Buchholz
19. "Seclusion is the price of greatness."
—Paramahansa Yogananda
20. "It is sometimes said that each of us is ultimately alone. This idea is compelling not because of birth and death, but because so often our moments alone seem more true, more real. I need solitude like I need food and rest, and like eating and resting, solitude is most healing when it fits the rhythm of my needs. A rigidly scheduled aloneness does not nourish me. Solitude is perhaps a misnomer. To me, being alone means togetherness – the re-coming-togetherness of myself and nature, of myself and being, the reuniting of myself with all other selves. Solitude especially means putting the parts of my mind back together, unifying the pieces of my mind back together, unifying the pieces of myself scattered by anger and fear, until I can once again see that the little things are little and the big things are big."
—Hugh Prather
---
Lokah Samastah Sukhino Bhavantu
May all beings everywhere be happy and free, and may the thoughts, words, and actions of my own life contribute in some way to that happiness and to that freedom for all.