Yoga Christmas Cards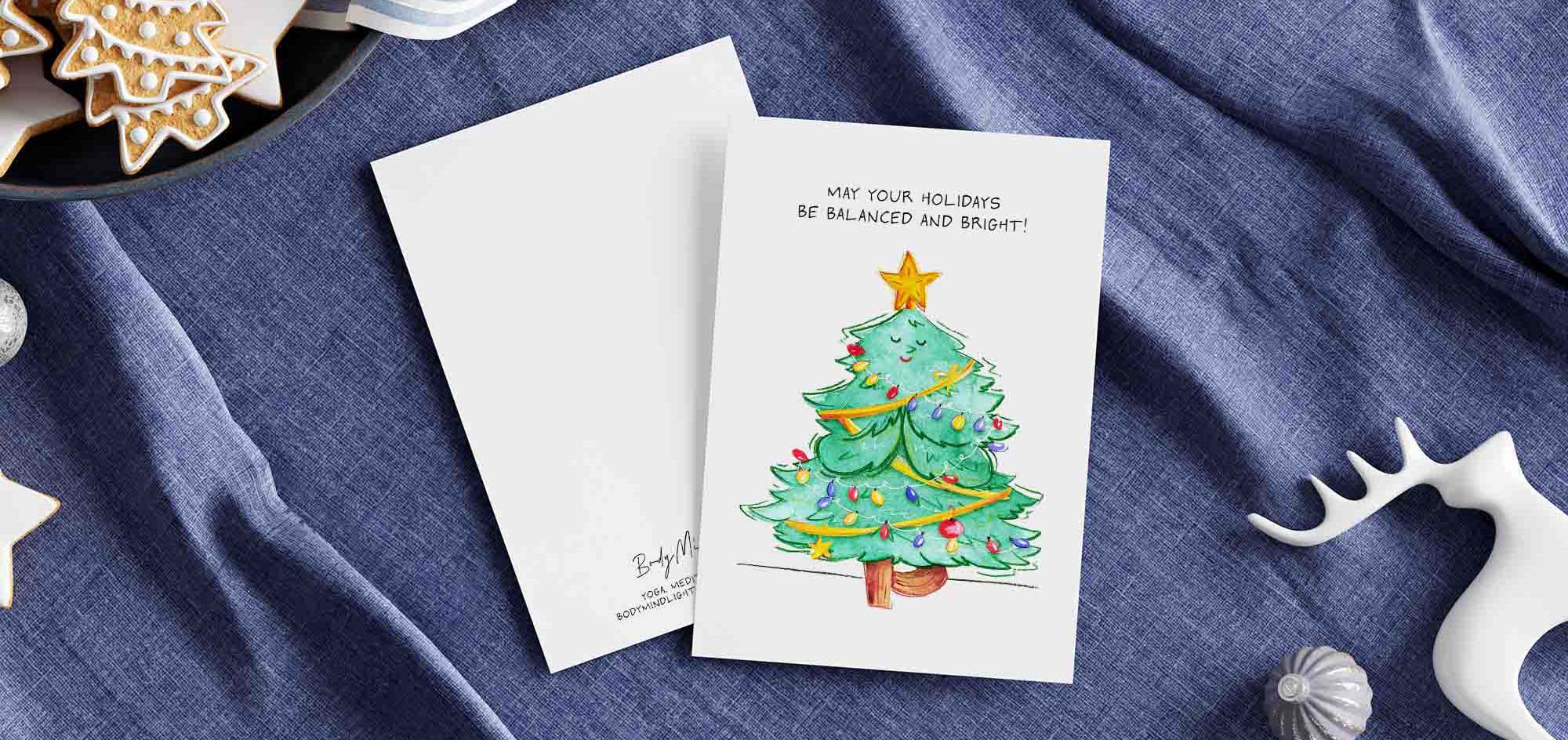 You've come to the right place to find the perfect holiday card for that bendy friend in your life! Guaranteed to warm the heart and bring a smile to the face, these delightful Yoga Christmas cards are adorned with charming watercolour illustrations of holiday-themed figures in various yogic asanas.
All cards are made from fresh, white premium cardstock paper and are blank on the inside for you to write your own holiday messages. If you're running short on time, you always have the option to purchase the instant digital download to print out locally or at home!
Have a Merry Yoga Christmas!
1. Christmas Tree in Vrksasana (Tree Pose)
---
2. Snowman in Sirsasana (Headstand)
---
3. Santa Claus in Padmasana (Lotus Pose)
---
4. Reindeer in Natarajasana (Dancers Pose)
---
5. Pigeon in Eka Pada Rajakapotasana (King Pigeon Pose)
---
Have a wonderful holiday season filled with warmth, love and light!